There are so many activities to do with kids in Los Angeles during the holiday season, and we have found you the best for this weekend. There are so many indoor events for families this weekend, in case you prefer to stay indoors due to the smoke in the air. We wish you all a safe weekend with your families.
Pirate's Dinner Adventure
7600 Beach Blvd,
Buena Park, CA 90620
Dec 8th - Dec 31st
Cheer for the heroes and boo and hiss the villains at this holiday dinner adventure show, featuring swashbuckling swordplay and dynamic duels. While reveling in Pirates Take Christmas, you'll feast on fine grub and grog. Take the whole family and cheer on Santa as he saves Christmas from the wicked pirates who have captured him and Mrs. Claus, threatening to end the holiday season and disappoint all the girls and boys waiting for their stockings to be filled. With audience participation, heart-pounding action and holiday cheer -- plus a hearty four-course feast -- this is sure to be a satisfying evening for all.
The Wallis Annenberg Center for the Performing Arts
9390 N Santa Monica Blvd
Beverly Hills, CA 90210
Dec 1st - Dec 17th
The classic tale of the world's most infamous outlaw goes rogue in The Heart of Robin Hood, a heart-pounding, eye-popping new adventure. Robin Hood and his unmerry gang of cutthroats steal from the rich, but it never occurs to them to give back. When a wicked Prince John threatens it all, the bold Marion steps in to protect the poor. The brilliant retelling of the Robin Hood tale transforms the Theater stage into Sherwood Forest and features daring acrobatics, outrageous comedy and soul-stirring songs from a live band. [for adults and brave kids]
Laguna Play House
606 Laguna Canyon Rd.
Laguna Beach, CA 92651
Dec 8th - Dec 31st
American Panto returns for the third year to Laguna Playhouse in Aladdin and His Winter Wish. Enjoy this classic fairy-tale with modern music, complete with dancing, humor, magic and audience participation. [Ages 3+]
Los Angeles Dodger Stadium
1000 Vin Scully Ave.
Los Angeles, CA 90012
Dec 8th - Jan 21st
See Cirque du Soleil's Luzia with the family at Los Angeles' Dodger Stadium this holiday season. The mesmerizing performance takes audiences on a vibrant journey throughout the places, sounds and traditions of Mexico.
Up Close: Sistine Chapel in Canoga Park
6600 Topanga Canyon Blvd
Canoga Park, CA 91303, USA
Dec 8th - Dec 31st
Michelangelo's Sistine Chapel is still at Westfield Topanga & The Village. With special expertise and care, the ceiling paintings from the Sistine Chapel have been reproduced using state-of-the-art technology. Explore the artwork up close at a distance impossible to achieve in the Sistine Chapel.
Intersection of Lubao and Oxnard Streets
Dec 9th - Dec 31st
This Woodland Hills neighborhood has been coming together since 1952 in an effort to create the most dazzling lights this side of the North Pole. Those who visit the spectacle understand why the stretch of eight blocks near the intersection of Oxnard Street and Lubao Avenue have been dubbed "Candy Cane Lane," with décor that rivals only a Hollywood movie set. The lights go up on December 9th and remain there until the end of the year. [FREE]
100 Aquarium Way
Long Beach, CA 90802
Dec 8th - Dec 24th
Get into the holiday spirit at the Aquarium during the month-long Aquarium Holidays celebration. Aquarium Holidays features special holiday décor, a display of gingerbread houses, daily Penguin Walks at 10 a.m., shopping, snowfall in the Great Hall, daily screenings of the original cartoon Dr. Seuss' How the Grinch Stole Christmas, a special holiday menu in Café Scuba, and daily appearances by Santa Diver and the Aquarium characters in their holiday outfits. On weekends the Aquarium will have a snow play area, children's crafts, and photo opportunities with Santa. Hanukkah storytelling with opportunities to play dreidel will be presented on December 9, 10, 16, and 17.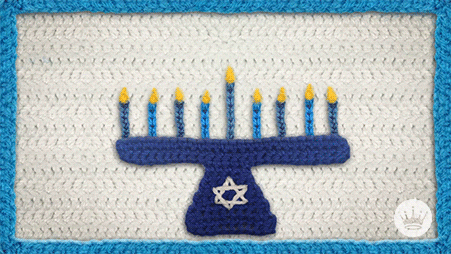 Skirball Cultural Center
2701 N. Sepulveda Blvd.
Los Angeles, CA 90049
Dec 10th - 11 am-4 pm
Have an ultimate Hanukkah celebration at Skirball Cultural Center on December 10. There will be dancing, hands-on workshops, storytelling, and performances. Traditional Hanukkah dishes will be available at the center's café.
5333 Zoo Dr.
Los Angeles, CA 90027
Dec 8th - Dec 9th
6:00pm - 9:15am
Gather your family, your sleeping bags, and get ready for an overnight adventure at the Los Angeles Zoo. This exciting indoor overnight includes a nighttime guided tour of the Zoo, pizza/salad dinner, and an evening snack. Go to bed with a beastly bedtime story and sleep under cliffs and trees in California Condor Rescue Zone. In the morning wake up with a walk in the Zoo and then enjoy a full continental breakfast. Meet and greet with some of the Zoo's ambassador animals. If you love nature, the Zoo, and fun, this is the perfect program for you and your family.
[Age: 6+]
Pershing Square
532 South Olive Street
Los Angeles, CA 90013
Dec 9th - Dec 10th
11:00am - 7:00pm
Pershing Square's Winter Holiday Festival at the seasonal ice rink features free holiday activities like 90 tons of snow, a train ride, children's crafts, jumpers, a giant gingerbread house, and a free photo with Santa Claus. Refreshments are available for purchase, and ice skating is available for a fee. [FREE]
Under the White Top
Camarillo, CA
Dec 8th - Jan 9th
Presented under a massive White Big Top, this colossal production featuring over 65 horses and 50 artists will take your breath away! Blending awe-inspiring equestrian arts with imaginative stagecraft, amazing acrobatic feats and cutting-edge technical effects, this extravaganza expands the definition of performance into an epic yet soulful theatrical experience. [Ages: 4+]
Passenger Cars Tour at travel town
Travel Town
5200 Zoo Dr, Los Angeles
CA 90027, USA
Dec 9th 10:30am - 3:00pm
Join for Docent lead tours through selected historic railroad passenger cars at Travel Town. No reservation necessary. [FREE]
Chabad of the Palisades
17315 Sunset Blvd
Pacific Palisades, CA 90272
Dec 10th 11am-3pm
Celebrate Chanukah in the Snow with Bounce House, Rides, Chanukah Arts & Crafts, Hot Food, and much more. Price: Prepaid: $15 per person/ $45 family 4-pack. At the door: $18 per person.
You can also check our Event Calendar for more activities, shows, and events. Don't forget to check our Holidays page for best places to see the holiday lights, and to find Santa.
Tune in this Tuesday, December 12 at 12pm PST for a Facebook Live Q & A on Cultivating Kindness with First 5 LA Parents and Sonia Smith-Kang of Mixed Up Clothing! RSVP. Giveaways: "Hello" Onesies from Mixed Up Clothing.
sponsored
#winter #christmaslights #thisweekendinLA #freethingstodowithkids